Wine List
There are no rules to tasting or indeed enjoying wine. Each of our palates are as unique as our fingerprints, with this in mind Rinaldis have brought together some of the finest wines from Italy and around the world. Our aim was to bring something to suit all tastes and budgets from fantastic value house offerings to a wine that has been enjoyed by presidential heads of state worldwide. We have also prepared a few tasting notes which describe each of the wine's personalities to help you to make an informed choice. We have also included our rating system to help you compare the character of each wine depending on sweetness and weight.
Should you require any help in choosing the perfect wine to accompany your meal please do not hesitate to ask and we will do our utmost to assist you.
Relax and enjoy - Glyn
Click here to download our wine menu in PDF format.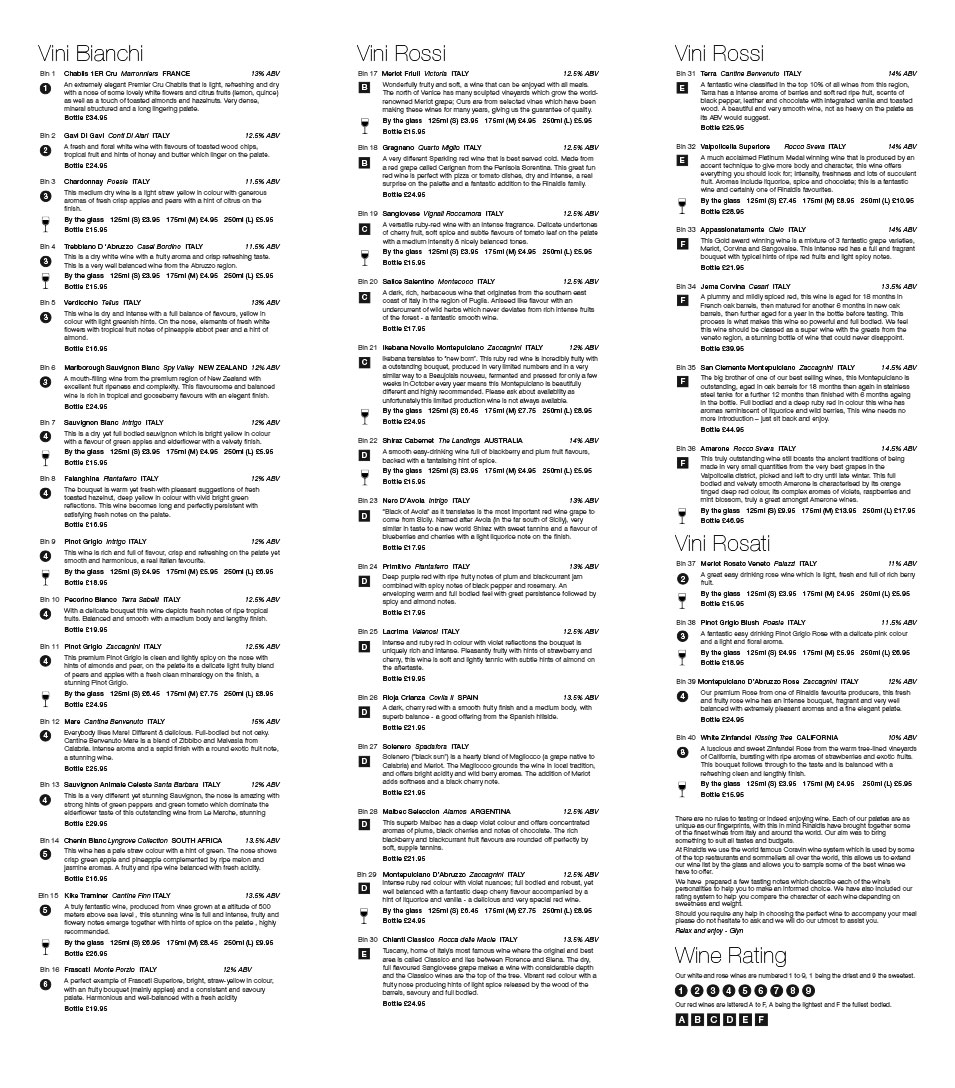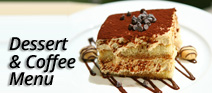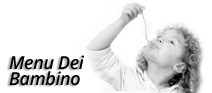 Rinaldis is, by a clear mile the best place to eat in Wakefield. Always a warm welcome, excellent and delicious food, and fantastic service. Oh, and the LImencello dessert is TO DIE FOR!!! Glyn and his team should be very proud of what they have acheived - can't wait for my next visit.


Seating times
Lunch

Mon-Sat

12pm - 2pm

Sun

12:30pm - 9:00pm




Dinner

Mon

5:30pm - 9.30pm

Tue-Thu

5:30pm - 10pm

Fri

5:30pm - 10:30pm

Sat

5:00pm - 10:30pm

Sun

12:30pm - 9:00pm

Open All Day Bank Holidays:
12:30pm - 9:30pm