Menu Dei Bambini
In true Italian style, kids are very welcome at Rinaldis. We are a family restaurant and we understand just how important it is to ensure that the little ones have good quality food and at the same time that they have fun and enjoy themselves. It is with this is mind that we made our children's menu including the fantastic "Make your own Pizza", the kids love becoming a little chef and preparing their own food at the table. Below you will find the full children's menu available.
Including the main course and dessert £5.95.
Click here to download our menu in PDF format
.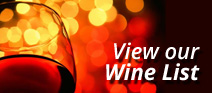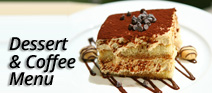 Rinaldis is, by a clear mile the best place to eat in Wakefield. Always a warm welcome, excellent and delicious food, and fantastic service. Oh, and the LImencello dessert is TO DIE FOR!!! Glyn and his team should be very proud of what they have acheived - can't wait for my next visit.


Seating times
Lunch

Mon-Sat

12pm - 2pm

Sun

12:30pm - 9:00pm




Dinner

Mon

5:30pm - 9.30pm

Tue-Thu

5:30pm - 10pm

Fri

5:30pm - 10:30pm

Sat

5:00pm - 10:30pm

Sun

12:30pm - 9:00pm

Open All Day Bank Holidays:
12:30pm - 9:30pm